NCSLI Member Since 1994

Front Door Service
Do you have instruments that you can't afford to have down for calibration ?

An integral part of the many services that OSI offers is their mobile laboratory. The mobile lab provides on-site calibration services from Florida to Southern Texas. No location is considered too far for on-site service.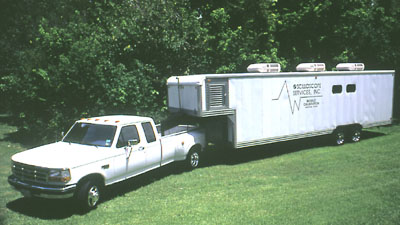 Completely Sufficient

The mobile lab is a 36' goose neck trailer, specially designed and equipped to provide a laboratory working environment for technicians regardless of service location. An on-board generator, combined with an Uninterrupted Power Supply Unit, provides a totally stable power source that prevents power fluctuations from effecting the quality of calibration. Climate control in the lab provides low humidity and a constant temperature of plus or minus 2 degrees.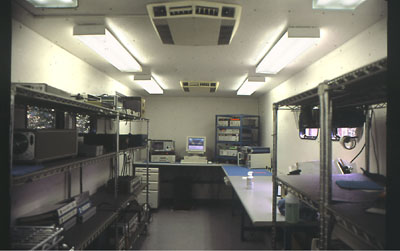 Minimal Down Time

On-site calibration has many advantages over in-house calibration for customers who have 25 or more calibration requirements that need attention at the same time:

Minimize instrument down time.
Simple instruments can be calibrated in a matter of minutes.
Complex instruments can usually be done in less than two hours.
Work on important instruments can be timed to fit the customers schedule.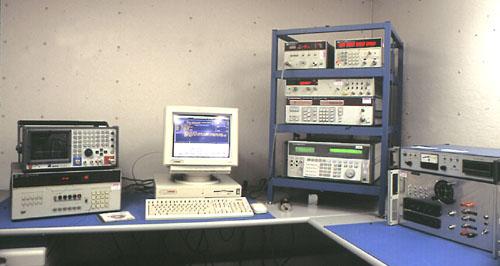 Same High Quality

The mobile lab is equipped with the same instruments used in OSI's main lab in Houston.

Instruments calibrated in the Mobile Lab meet all ISO/IEC 17025 requirements.